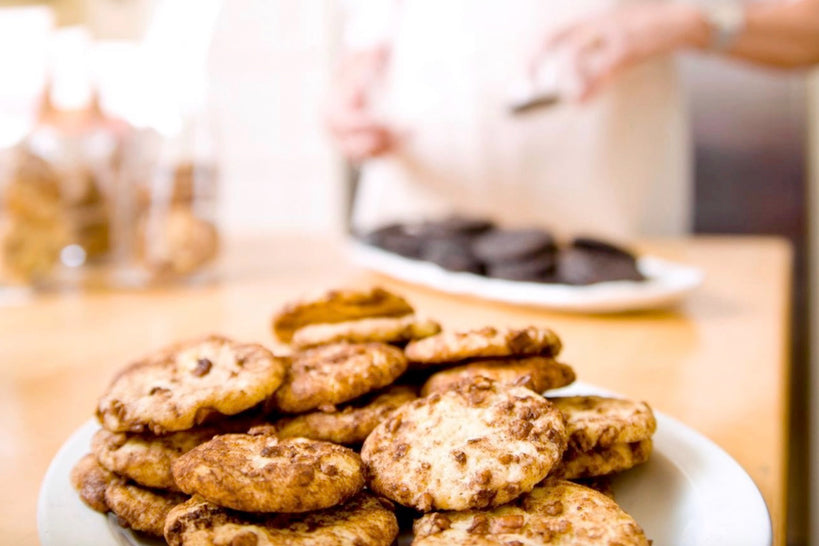 If you feel like summer went by in the blink of an eye, you aren't the only one! Hopefully, this will be a school year filled with learning and growth as we head into a post-pandemic recovery. The first days back to school can be filled with uncertainty, and yes, sometimes even a little stress for your little ones. Why not make it a smoother transition by making them smile from day one? Whether you want to greet new parents with a friendly basket of sweets or you want to individualize your student's cookies to let them know you care, our cookies will be the greatest introduction you can make and one that will last all year long!
Put Them at Ease
Not all children are ready to hit the classroom running from the first moment! Having cookies for them is a great stress reliever that gives them something to focus on. While they are enjoying their cookies, it becomes easier for them to socialize and share time eating with others. So it isn't just about making them smile; a cookie will put everyone at ease and make things less tense from the start!
Have The Cookies Personalized
It is a nice feeling for a child when you already know who they are; it makes them feel more familiar with you. During back-to-school conferences, ask the parents what type of animal their child likes, what their favorite toy is, or which superhero they like. Then, welcome each child to school on the first day with a cookie that is designed especially for them. It will make them feel like you already know what makes them tick, which can build a bond.
Don't Forget the Parents
It isn't just children who can feel stressed and anxious about the first day of school! Invite the parents to stay when dropping off their children and have a cookie reception for everyone. Nothing will make parents happier than breaking bread - or at least cookie dough. The less concerned and worried the parents are, the more at ease their children will be.
Send Them Home With Conversation Starters
It really does take a village when it comes to raising children. It is a great idea to make go-home kits for the first day, complete with cookies to share. Provide each child with a rundown of what you did on the first day and ask the parents to go through it with their children. While the children discuss how their first day went, they can share a sweet treat with their parents. That will give a positive association about their day - not only sharing their experiences, but also sharing a cookie after the school day.
As the summer comes to a close, some children will be ready to hit the classroom with fervor, and some others will come reluctantly. Cookies are a great way to greet, comfort, and share experiences with your students and their parents. Order your cookies to make going back to school that much more memorable today - and start a new tradition in your classroom by putting everyone at ease right away for a successful new year!