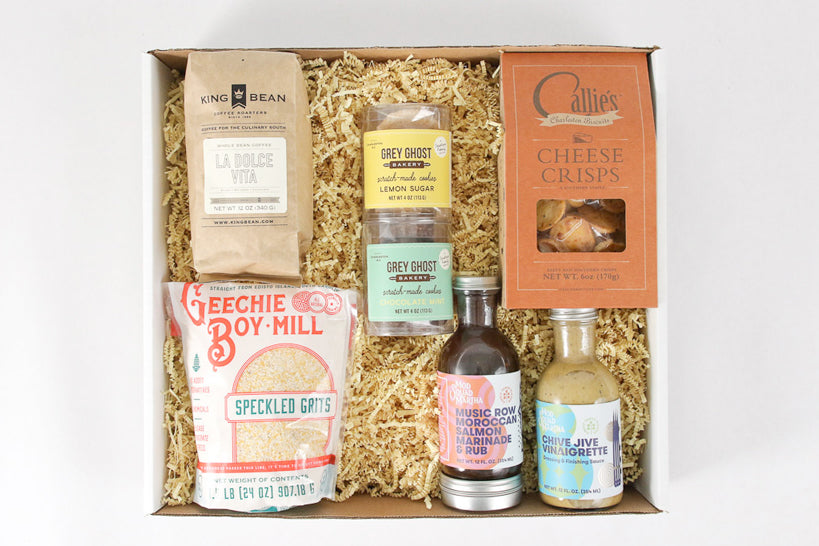 For some people, finding the right gift can come with a whole lot of stress. What to get a person who seems to have nearly everything? Grey Ghost Bakery Gift baskets from Charleston, SC, are a great way to lighten someone's day. Choosing someone's favorites will show him or her how much you care. Here are five more reasons that you should consider a gift basket for that special someone.
A Large Variety of Cookies and Baked Goods
Who doesn't like sweets? The best thing about gift baskets full of baked goods is that you can choose from a variety of options to make your special someone smile. From cookies to pies to pound cakes, we have things to suit everyone's tastes at Grey Ghost Bakery. Don't stress over what their shoe or ring size is when the real way to their heart is through their stomach!
Fully Customizable
Regardless of the occasion, a gift basket is always an amazing option! Whatever you are celebrating, from birthdays to new babies, we can fully customize a basket that says exactly what you want to say. And we know how to bake it with love and care so that it tells the recipient "You mean so much to me!"
Baked Goods Baskets are Shareable!
If you have more than one person you want to send a gift to, send a combined gift basket for all. A baked goods basket is an excellent way to make everyone happy because they can be shared around the office, with family members, or for any special occasion. That means they can be an all-encompassing way to send a message to a crowd!
Great for Your Business
What says "We appreciate your business!" more than a basket full of goodness? If you are looking for the perfect corporate gift for your clients this Christmas or any time of year, then look no further. Shareable baskets are an excellent way to say thank you to the people that keep your business afloat. In fact, you don't really need any occasion at all to let your customers know that they are your number-one priority!
They Can Fit Any Budget
Let's face it: we don't all have an endless budget to work with. If you want to keep the costs down, we can work within your parameters to give the person on your list exactly what they would want at a price you can afford. We have many delicacies to choose from, and the best part is, even if you send a gift basket as a gift more than once, it is always new and yummy when you let us turn our creativity loose.
If you are looking for a perfect way to say "Thank You," "Happy Birthday," or "I love you," gift baskets from Charleston, SC, are a perfect way to please everyone, even an entire group. Come into Grey Ghost Bakery today or shop online at www.greyghostbakery.com and let us design a basket that will please even the pickiest person on your gift-giving list!