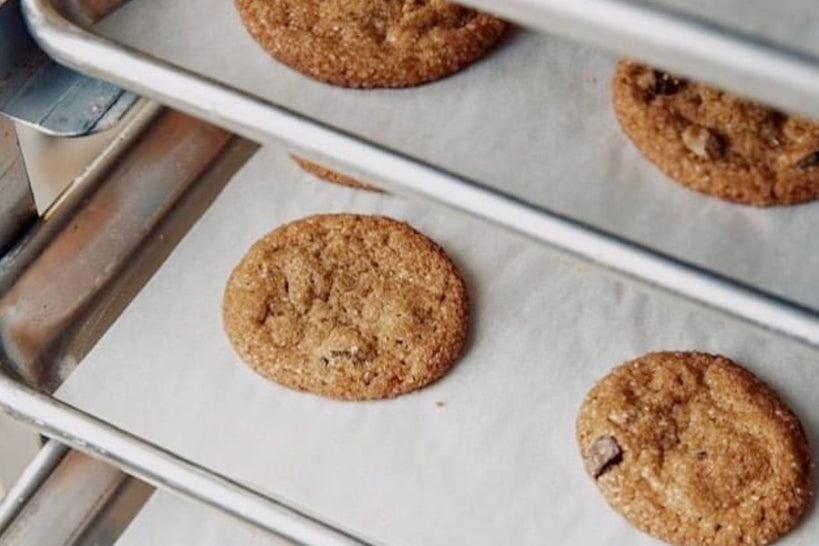 With the vaccine being available around the nation, there is hope that things will get back to pre-pandemic normalcy soon. With colder weather and sweaters comes football - and there is no place that does college and high school football tailgating better than Charleston. We all have our go-to when it comes to tailgating musts, like Bloody Marys and pimento cheese, but for goodness' sake, don't forget the cookies in Charleston, SC from Grey Ghost - it won't be a celebration without it!
Chocolate Espresso Cookies
What do you get when you combine espresso, chocolate, and tailgating? An energized pack of "yummy." Nothing can jazz you up more than the buzz from espresso combined with the thrill of watching your favorite team take the field. Forget the plain coffee and get it in a sweeter way - we guarantee you'll come back looking for more! One is just never enough.
Lemon Sugar
For the person who can't decide whether they want sugar cookies or lemon cookies, we solved the problem - we combined them! Our lemon sugar cookies are a customer favorite. Baked with real lemon zest goodness and then topped with the perfect amount of sugar, they are awesome for a small get-together or to top off your tailgating appetizer extravaganza!
Chocolate Bourbon
Sometimes tailgating starts really early - too early to hit the bourbon bottle just yet. Why not jumpstart your tailgating party by starting it off right in the morning with some chocolate bourbon cookies to dip in your coffee? A hint of pecan is our secret Southern ingredient, but it is definitely second to the rich bourbon taste - all inspired by our Derby Pie recipe, which should also be a mainstay at your tailgating tasting.
18-Sample Pack
The pumpkin roll is by far our most famous fall find, and it's only available for local pickup! Love pumpkin flavor mixed with cream cheese? Then you will be an instant fan. Our roll is big enough to feed six to eight people, and it is the perfect way to welcome in the first rush of cold weather. It is also great because you can cut it up into pieces, which make great "finger food."
There is a renewed sense of energy in the air as football weather comes in with the fall. This fall is shaping up to be a time to return to social gatherings while still maintaining safe distancing, and celebrating your favorite football team, be it college, high school, or professional. When you're packing to hit the road, don't forget the Grey Ghost cookies. In the South, they are a must for any great celebration! Stop in and pick up yours today.