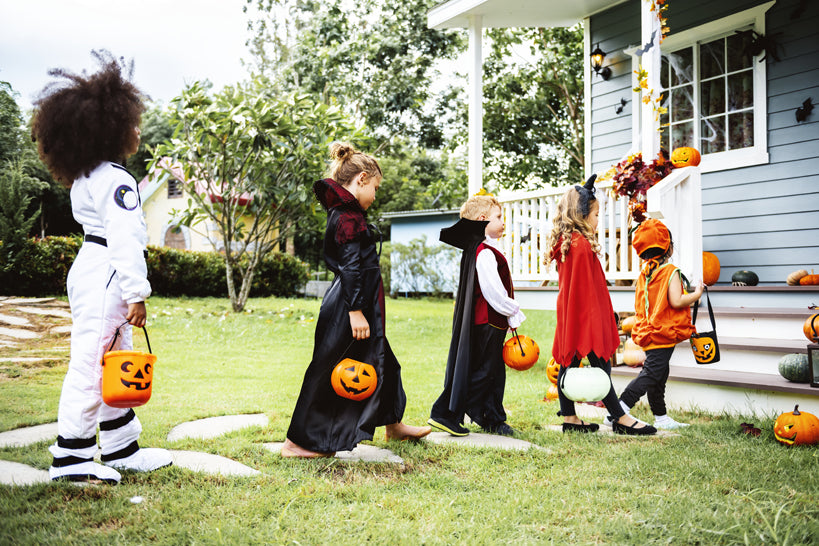 There is hope in the air that soon we will be able to return to pre-pandemic normalcy, which is even better news for Halloween lovers. Trick or treating over the past two years has been, well, lackluster. As we begin to let our guards down, ease up on social distancing, and start to visit with friends and family again, we all welcome celebrating together. If you have Halloween parties on your social calendar, take along some of the best cookies in Charleston, SC - take Grey Ghost cookies!
Chocolate Bourbon Cookies
Our chocolate bourbon cookies are one of our customer favorites! They combine the richness of bourbon with a Southern twist. They are similar to our family recipe for Derby pie - another favorite - and are chock full of pecans and chocolate. All of our cookies are made from scratch, so you get the homemade taste baked right in without having to do anything but open them up and serve.
Chocolate Espresso
Attending an adult costume party? Bring the espresso! Our chocolate espresso cookies are loaded with decadent chocolate and a hint of espresso and make a perfect accompaniment to red wine. They are available in three sizes, freshly baked, and we can ship them right to your door in time to head out to your Halloween bash! They are definitely a crowd-pleaser!
18 Sample Pack
One of the biggest dilemmas that our customers have is choosing which flavor of cookie they want to eat. Our 18 sample pack gives you three of our most popular cookies to share (or not share). It is the perfect size to bring as a hostess gift or just to say Happy Halloween!
Cakes and More
At Grey Ghost, we aren't just about the best cookies in Charleston, SC - we also offer cakes and pies. Our five-flavor pound cake melts in your mouth, and our nutty chocolate pie is made from a secret family recipe. Cut it up to serve six to eight people. All you have to do is warm it up and enjoy it. Go ahead, tell your friends you made it - we won't tell! It's so fresh you won't have a hard time convincing them it came from your kitchen.
Trick or Treating Treats
Once the party is over and it is time to greet children for some trick or treating, hand out our cookies and skip the same old candy bar options. Your house will be the favorite on the street when kids flock there for our delicious cookie snacks. Since we missed last Halloween, do something a little special and extraordinary this year! It is so refreshing to be able to rejoin life after a full season of social distancing and shutdowns. This Halloween, stop by to pick up some Grey Ghost treats to bring to your Halloween party, or pick up enough to hand out to trick-or-treaters. Your guests will thank you and your trickers will be grateful that you went above and beyond this year! Order your cookies online today.