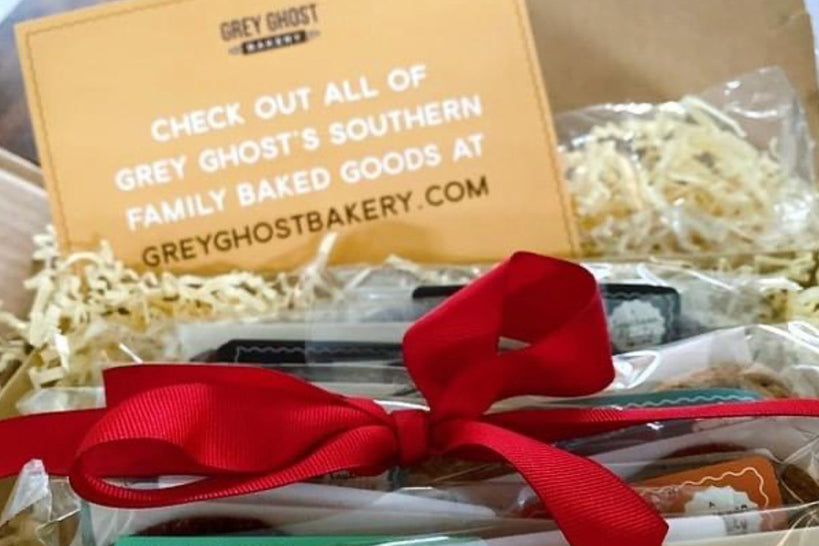 The Lowcountry isn't just an area of the South - it is its own entity. Many amazing traditions come from the Lowcountry, including the legend of the Grey Ghost. The Grey Ghost is a friendly ghost who appeared to weary sailors to warn and protect them against raging storms. It is also the inspiration behind Grey Ghost cookies, which is the bakery of all bakeries in West Ashley and beyond.
Highest-Quality Ingredients
Grey Ghost Bakery is committed to providing the highest-quality ingredients available. From whole eggs to pure vanilla, no detail is spared to cook up the freshest cookies possible. All of their cakes, cookies, and pies are made from scratch with real ingredients and crafted from secret family recipes that span generations. Founder Katherine Frankstone grew up cooking with her father, who taught her the valuable lesson of cooking with your heart and never skimping by using artificial flavors or preservatives.
West Ashley's Award-Winning Cookies and Cakes
Grey Ghost Bakery has a long list of accolades and recognitions. Their Molasses Spice cookie was an award winner in 2018's Silver Sofi Award, which is like the Oscars of the baking world. Grey Ghost also won the 2014 Sofi Award for their Lemon Sugar cookie. And Martha Stewart has promoted Grey Ghost in her "Made in America" spotlight, thanks to Katherine's perseverance to be West Ashley's number-one bakery year after year.
The Best Bakery in West Ashley - Hands Down!
Katherine is honored by all the prestigious awards and recognitions from the baking world, but what she really cherishes are the smiles and happy faces from customers who can't get enough of her baked-in goodness. Whether it is cookies, pies, or cakes, the freshness and premium taste is as rich as the historic city of Charleston. Grey Ghost will continue to be a staple for generations to come.
Cakes and More
At Grey Ghost, we aren't just about the best cookies in Charleston, SC - we also offer cakes and pies. Our five-flavor pound cake melts in your mouth, and our nutty chocolate pie is made from a secret family recipe. Cut it up to serve six to eight people. All you have to do is warm it up and enjoy it. Go ahead, tell your friends you made it - we won't tell! It's so fresh you won't have a hard time convincing them it came from your kitchen.
Trick or Treating Treats
Once the party is over and it is time to greet children for some trick or treating, hand out our cookies and skip the same old candy bar options. Your house will be the favorite on the street when kids flock there for our delicious cookie snacks. Since we missed last Halloween, do something a little special and extraordinary this year! It is so refreshing to be able to rejoin life after a full season of social distancing and shutdowns. This Halloween, stop by to pick up some Grey Ghost treats to bring to your Halloween party, or pick up enough to hand out to trick-or-treaters. Your guests will thank you and your trickers will be grateful that you went above and beyond this year! Order your cookies online today.